May 2019
Why is my hair so greasy?
Its a common problem, a question we often get asked and its not a one thing answer.
If you struggle with greasy hair, you'll know the joy of lathering up and flushing away all that oil to be left with lovely clean locks.
However what you may not know is that every time you shampoo your scalp, you may actually be doing more harm than good.
Although shampooing may remedy the greasiness for the short term, it can actually be detrimental in the long run.
The most common cause of greasy hair...
Over-shampooing is actually one of the most common causes. Doing so stimulates the scalp's sebum glands to produce more oils, which results in a greasy scalp and hair. Hair becoming greasy results from a chemical imbalance in the scalp, which can happen when we over-shampoo and massage daily. When we do this, we remove vital moisturising elements in the hair and scalp. The body responds by producing more sebum glands to produce more oils, leading to a greasy scalp that can damage hair.
What is sebum?
Sebum is an oily liquid the body produces via the sebaceous glands. It keeps the scalp hydrated and stops hair from becoming too brittle, but an excess of it can lead to limp roots, dandruff and visibly greasy hair. In addition to excessive product use, excessive sebum production can be caused by fluctuations of the testosterone and adrenaline hormones, and by certain lifestyle choices.
So what can I do about it?
Parabens and Sulphates are strong chemicals that are put into many hair products to break down and remove all types of grease and to help the product bubble into a lather, its a cheap way to produce products so try to opt for a range like Matrix Biology that has no parabens or sulphates.
When you use these chemical based products on the hair, it can over- stimulate the scalp to produce more oils very quickly, making the greasy scalp worse and making your hair look shiny for a day but then dull and dirty after a day or two.
The advice from colabella is shampoo no more than necessary. Don't give up too soon be aware that it could take between 2-3 weeks for your scalp to regain its equilibrium and produce only the necessary amount of oil to keep the hair healthy. After a few weeks the sebum production will slow down and your hair will not be as greasy. If doing this does not work it is always worth looking at your diet and hormone production as both can also contribute to greasy hair...
April 2019
Matrix Biolage deep treatment packs
Spring is in the hair and no better time to start re investing some hydration back into our locks..
The new treatments have been a great addition to the already fabulous Biolage range...
What I really like is that they have made the packs bigger, which means that there is enough for more than one treatment in each pack...
Meaning each in salon treatment @colabella does not end there...
You will also enjoy a fabulous extended scalp massage by staff trained in head massage, it's a very relaxing experience.
Double bonus when the service is finished we then give you the rest of the pack to take home and use again and again.
Each pack had an average of 4/5 treatments in it, this means you can maintain the good work that we started for you in salon...
There will be a launch of a smoothing pack in this range this year.
Here are a couple of FAQ
Q: Help my hair is extremely dry and brittle. What can I do?
Reach for the
HYDRASOURCE
A: Whether it's sun-ravaged locks or post-freeze tresses, Biolage Hydrasource Pack is made for dry, damaged hair. You can expect up to 70% less breakage with regular, weekly usage. Formulated with extracts of aloe and spirulina extract, Hydrasource drenches your hair with moisture and help control frizz. Plus, if you're holding out on a haircut, it also helps seal split ends until your next date with the scissors. The smell is incredible and even the next day when you smell your hair it's just gorgeous.
HydraSource Multi Use Hair Mask for instant gratification and total hair transformation. Highly concentrated in caring agents for healthier-feeling hair with each use.
Infuse extremely dry hair with moisture and nourishment. Instantly hair is 2X more nourished with up to 70% less breakage*. Hair feels softer, more manageable and looks and feels healthier. Vegan formula and highly concentrated in plant-based emollients. Packed with aloe and spirulina, which are known for strengthening hair and giving it a glossy sheen.
Small but mighty, each pack contains at least four applications. Easy to squeeze, our packs are 77% lighter than a container of the same size and perfectly sealed for a fresh application each time.
Key Benefits:
• Infuses extremely dry hair with moisture and nourishment
• Vegan formula
• Light, easy to squeeze packaging
• 77% lighter than a container of the same size
HOW TO USE:
Apply to wet hair and leave in 5-10 minutes. Rinse thoroughly. We recommend that you use the Biolage HydraSource Deep Treatment after cleansing with Biolage HydraSource Shampoo for extra moisture and hydration. Use once weekly in place of BiolageHydraSource Conditioning Balm. Recommended for dry hair.
Q: I love my hair colour but I feel like it fades so quickly. What haircare should I be using?
Reach for the
COLORLAST
All the team that have colour @colabella use this. Your at-home haircare can make a huge difference to the longevity of your colour. Using Biolage Colorlast Pack weekly will help diminish dullness and lock in your colour so it lasts longer. With nourishing extracts of orchid and apricot seeds, it will help your strands look and feel healthier. Stick to a weekly ritual with Colorlast and you can expect up to 90% more nourished hair. Again smells fab good enough to eat....but don't !!! 🙂
ColorLast Multi Use Hair Mask for instant gratification and total hair transformation. Highly concentrated in caring agents for healthier-feeling hair with each use.
No more cold-water rinses or skipping shampoos to stretch out color vibrancy.
Immediately after using this treatment, hair is 3X stronger with up to 70% less breakage.
This powerful hair mask prevents damaged, tangled ends and dull, faded color. Vegan formula and highly concentrated in plant-based emollients. Orchid and apricot seeds help color-treated hair retain moisture and help strengthen hair follicles.
Small but mighty, each pack contains at least four applications. Easy to squeeze, our packs are 77% lighter than a container of the same size and perfectly sealed for a fresh application each time.
Key Benefits:
• Maintains and restores all types of color-treated hair for shiny, vibrant results
• Vegan formula
• Light, easy to squeeze packaging
• 77% lighter than a container of the same size
Apply to wet hair and leave in 3-5 minutes. Rinse thoroughly. We recommend that you use the Biolage ColorLast Deep Treatment after cleansing with Biolage ColorLast Shampoo for extra color protection. Use once weekly in place of Biolage ColorLast Conditioner. Recommended for color-treated hair.
Tip: No need to use conditioner, our highly concentrated formulas result in hair feeling more manageable and easier to detangle it is used in place of the conditioner.
March 2019
A little bit about us
The Colabella team are always updating their skill set, whether you fancy a maintenance trim or complete new look with style, colour or both.
The team attend regular training sessions and industry courses to always be on point with the latest colour skills to the latest cutting techniques.
You would think a cut is a cut…
Noooooo even the way we hold our scissors makes a difference to the way the edge of the hair is cut.
Razor cuts, texture cuts, chipping in, slide cutting, clipper cuts, shaves, fade outs, blending, thinning scissor cuts, club cutting, layering, feather cutting, disconnected cut, graduated, carve and slice, over directing, blunt cut, asymmetric cut. The list goes on but the point is that its is only with a program of continual learning that your stylist will not only know the trending cut but importantly know how to deliver it to the client.
The same applies to our beauty department, there are always new products and methods being launched and we like to stay on top of all things new.
The current fast pace of life and fashion means that our industry is constantly under going change and fresh training.
There are some gorgeous looks for ladies and gents and our team stay up to date and enthusiasm to stop you getting into a hair rut. With all the social media sites and images of latest trends available there is no need to get stuck with the same look every time. At Colabella we too use social media to inspire ideas for current looks and trends we can roll out to our fabulous clients.
That being said a lot of clients are happy to stick to what they know especially if they find any particular style easy to handle, especially at 6.30 am when they are rushing around getting ready for work etc. A great idea to make a change that does not mean a major cut change is to change the way the colour is placed, or if you have never had colour add some subtle tones just to start and see how you feel about it.
The colour trends these days means that anything goes. Literally anything!
Gone are the days that the only permanent colour options meant re touches every month or six weeks.
We never would have thought that clients would be coming in to have colour put in that makes their hair look like colour is growing out with long roots.
It is of paramount importance that if you have a colour/tint that you are skin tested. It is a legal requirement for the salon to perform this test and I cant stress enough times it could be a life saving procedure. In other blogs I have mentioned my own sudden allergy to the PPD found in hair colour that caused me to have anaphylactic shock. Having been in this industry many years it just goes to show that any one can become allergic even to something they have had many times before.
I have spoken about skin testing many times but I will always stress…Be safe, if a salon you have not been to before offers you a colour service without a skin test they are risking serious implications to your well being. We are not just talking a rash, although that is not a nice experience but we are talking death. Professional colour and home box dyes are dangerous things if used without following guide lines as even though it says in the small print skin test yourself before use, many clients don't and there has been death caused by an adverse reaction to hair colour.
As i have mentioned some of us like our style we may have had the same style for many years this is fuelled by the trends that will always be timeless like the bob. It comes and goes in different ways. Longer, more anger, choppy, cropped into a pob and many more takes on it but that is the nice thing about classic styles they can still be interpreted into a current way by your stylist. This is why a good relationship and trust is a basic from stylist to client. There is nothing more complimentary when a client says to you DO WHAT YOU WANT!!! Wow that is trust and I personally am flattered by it. There are no styles that will not come back around just as is with clothes. Who would have thought that perms or beards with side partings would come back around. They did and so will all the other trends from over the years. Personally I am not fond of the latest man look which is the man bob then with the option of a man bun but hey ho thats only my personal preference.
The men & the boys have more recently become image aware.
Never before was male grooming so prevalent. Its as though the penny just dropped over the last few years that its ok if you are a guy to be pampered. Mens grooming suddenly finds men not having to hide in the bathroom plucking eye brow hairs out or pushing the grey hair under a side parting.
Now its socially normal for a guy to book in to our beauty salons for eye brow shaping/tintng back waxing or having colour on their hair. Why should they be embarrassed its standard stuff, all of us want to look good to help us feel good so good for the guys its about time.
With so many styles of hair beauty and nails its easy to see why we are so passionate about delivering the best in style and service.Whether you are looking for a subtle or dramatic look we have a team that will be able to create that for you.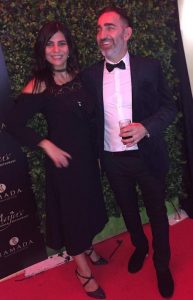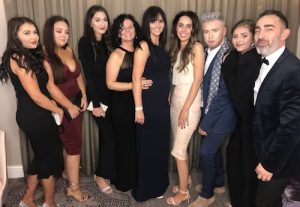 February 2019
Full Density
We have had many fabulous results with this product range. It is formulated for clients that are concerned about hair thinning and hair loss.
Formulated with Biotin, Zinc PCA and Gluco-Omega blend
An innovation in hair care thickening treatments, the L'Oréal Professional Stemoxidine Regimen works on a spectrum of fronts to help promote full, healthy hair: works under the skin to help promote hair growth, gently cleans the scalp and works on the surface of the hair fibre to improve hair strength and fullness.
The Stemoxydine system for hair loss and thinning hair is for men & women.
Stemoxydine has proved in many clinical trials that it awakens dormant stem cells and produces increased numbers of follicles and also increased hair density.
Each full set of the range should last about 6-12 weeks if used wisely.
One little glass bottle of scalp therapy lasts me 4-6 uses, the info says use the whole bottle but i don't think that much is needed.
It encourages dormant hair sitting under the scalp to push through.
Around each hair follicle sits a band of keratin even though hair is made of keratin, due to lots of reasons like stress, pregnancy,illness poor diet and chemicals. For some reason this band of keratin goes hard & blocks the hair from growing through the scalp. The products soften the keratin so enabling the hair to then grow through.
By the 3 month stage a significant spurt of new hair should come through
But the first thing clients have noticed is they loose a lot less hairs.
It provides the optimal scalp environment for growth.
All the full density range contains Biotin & Zinc and the small scalp therapy bottles contain Stemoxydine.
Zinc is a vital mineral for healthy hair, skin and nails.
Biotin is also a nutrient that helps with more than our hair, it helps to keep us looking young as it plays a vital role in cell growth, this vitamin also reinforces hair strength to help protect the outer cuticle from heat and wear and tear damage.
It plays a major part in maintaining the health of our hair
Shampoo
HOW TO USE
Wet hair apply 10p size of shampoo to your hands, distribute over the hair and scalp and do your usual shampoo routine, rinse the shampoo, this has now gently cleansed but a second round of shampoo may be needed to fully remove follicle clogging and leave it feeling squeaky clean. But just use the size of a 20p or for the guys the size of a 5p for the 2nd round of the shampoo process. 
 Impurities are removed which instantly make hair look shiny.
No ugly chemicals doing the cleansing only top grade ingredients.
Conditioner
HOW TO USE
As its a very concentrated product not much needed at all but any one with long hair will need to use aprox the size of a 50p
Once the shampoo is rinsed out squeeze dry the hair, then apply conditioner, for best results massage into the scalp and then comb through the smooth the outer cuticle of the hair, this is then rinsed out. Towel dry the hair by squeezing & not rubbing the hair as this ruffles up the otter cuticle of the hair.
The cuticle of the hair is too small for the fingers to make any difference so as mentioned use a comb this makes a massive difference...
• Breakage reduced
• Fortifies hair
• Removes follicle-clogging impurities
• Dormant hair follicles stimulated
The follicle booster is a leave in scalp therapy...
HOW TO USE
Apply onto hair beginning at scalp in sections. Massage gently at roots and work through ends. Do not rinse. For maximum thickening results, allow to dry then reapply. Style as usual. For maximum performance, use the system of Shampoo and Conditioner to significantly reduce breakage for fuller-looking, thicker-feeling hair.
The Spray Treatment works on hair's surface to increase the diameter of existing strands by up to 9%, for fuller-looking, thicker-feeling hair.
HOWTO USE
Apply to hair before drying comb or massage through and then style as normal, this product can be reapplied on dry hair if needed in between washes to style.
The products impart a light weight covering to each hair strand, nourishing and fortifying hair for more body and shine.
For best results we recommend to use the full system of the products. Dipping in and out with one product wont be beneficial to results that you will get with using the full system. It cuts down damage by 60% so as well as encouraging growth and can also stop you loosing hair through breakage and shedding.
January 2019
Skin Testing & Colour Correction
Question ? why risk your life by not having a skin allergy test before you have a hair colour?
100's of people do everyday.
I'm going to tell you a true story…
In 2005 just out of the blue after having hair tint since I was in my 20's
BOOM!!! anaphylaxis. From no where, I went from salon Stylist director/colourist to severe allergy to hair tint.
Not able to have hair colour, not able to apply it even with gloves on.
Not able to breathe in the PPD molecule without being blue lights rushed to hospital.
That is still the case but I take permanent anti allergy tablets to even be in the work environment.
Luckily I was rushed to New Cross Hospital A&E and they did a sterling job of saving my life…
From that point, even though it was not yet a legal requirement Colabella became very strict about skin testing.
It has probably lost us thousands and thousands of lost revenue over the years but our clients safety is paramount to us.
all the images were found on line and there are many more so take a look before you risk you health...
December 2018
Sleep Disturbances
At least 50% of us in the UK struggle to sleep and many get less than the recommended sleep. There is new research that shows scientists are finding evidence that how our bodies respond to and how stress links in with our sleeping patterns.
Stress and a lack of sleep are a Catch-22 situation, so dealing with them in the right way is important. Not getting enough sleep can exacerbate any stress we are experiencing, and being under stress can cause difficulty sleeping. The key is to get into a routine that will allow us to relax at home leading up to bedtime and in turn provide the downtime our body and mind needs to enable us to better handle stress factors. Our country is becoming so sleep-focused it's even now becoming common to wear pyjamas in public! one thing I've not yet done but hey ho you can never say never:) Anything that can help us relax and wind down before we begin a bedtime routine helps to train the brain to expect sleep after a similar set of routines. My problem is if i over think it i start to think I'm not going to sleep even before iv tried. I have been an insomniac for years but slowly I've built in methods of coping and getting into good habits to combat it. Having fibromyalgia has not helped but again through changes in diet exercise and routines I've managed to improve my own sleep pattern. Starting a night-time routine will also have benefits in your daily life, which can only have positive effects for us.
Heading to bed with "To Do" lists going around your mind and thinking over the day's thoughts and worries is a recipe for disaster where sleep is concerned. Broken sleep can be as bad as not sleeping at all, and commonly it can be the thoughts going around in your head or just constantly waking up to check the time that may be the problem. It's hard to relax and actually enjoy a long stint of sleep when you're worried about how much sleep you are getting.
Reading is a calming activity — or maybe head to a yoga class after work? anything that helps you unwind.
Technology plays havoc with people's home life. I try to ditch the devices an hour or two before bed. Not only is it a struggle to switch off from work, but being on them stops the simple art of conversation with my hubby chit chatting can be a relaxing activity in itself.
Falling asleep during meetings, yawning during the day, a lack of sleep has a negative effect on our work quality and productivity. It's generally accepted that adults should have at least seven hours sleep a night, but 4 in 10 people are actually failing to achieve this.
Going without sleep for one night causes the same changes in the brain as a knock to the head — emphasising how important it really is. Without sleep, the ability to make decisions, focus on tasks and alertness levels are all affected. Studies find that six hours sleep a night for more than two weeks can have a positive effect on our cognitive performance and I'm sure thats got to be good. Diet can help with good sleep here are a few food & drinks that can help with sleep disturbances
1 Almonds.
2 Turkey.
3 Chamomile Tea
4 Kiwi.
5 Tart Cherry Juice.
6 Fatty Fish.
7 Walnuts.
8 Passionflower Tea.
Keep good routines
•
Exercise regularly – they'll feel great and it'll help them sleep (just try not to do it before bed!)
• • •
Get into a routine of sleeping for seven to nine hours each night
Turn off technology and screens before bed
Avoid caffeine and alcohol in the evening — these stimulants increase how many times they wake up during the night
November 2018
That un done look
We all love a sleek, tight bun, smart sharp yes you know the one...but sometimes you just want to ease up and go a more relaxed route, the look that says done but not done !
Problem is, a lot of people try to create an undone look and the hair sort of just comes undone. If its too loose it wont hold, if its too tight you aint getting that un done look.
But there's a secret little trick I've been using for the last 20 years and it has always helped me get that perfectly imperfect look with little to no effort.
Every time I put one of these undone hairstyles on my pages I get lots of likes and comments.
Well, let me tell you the easiest trick in the book...
HAIR PREP:
Start by giving the hair a little hold and texture. The more texture and support the better when it comes to undone looks.
Wash hair using shampoo methods found in previous blogs.
Rough dry the hair with no brush, just your fingers.
Once hair is dry I prep hair with dry shampoo & some Matrix Height Riser .(PS: I also love it) we retails this in the colabella branches but if your not a colabella client you can buy on line...
THE TRICK: Tie a small clear band towards the ends of your hair and use it as your anchor. Leave out whatever amount you want to appear to have fallen out.
In other words, if you want just a little bit of fall out, put the elastic more toward the ends of your hair.
If you want it to look more like the ponytail you'd put the elastic up a little higher, leaving out more hair.
Once the elastic is in place, twist your bun and pin it in place but let the tail part drop out.
You'll use the small clear elastic as your anchor to keep the whole thing from falling apart. You still pin around the bun as you normally would but this allows you to have those pieces drop down and not have your entire bun unravel.
DONE!!!
E mail me your messy bun looks to info@colabella.co.uk
Best look gets a wash & finish free of charge as a treat from us...
October 2018
Colour Sync by Matrix-L'oreal
Known in the industry as tone on tone colour, demi colour or quasi
Formulated with 2X the ceramides.
Colour Sync fills damaged gaps in the hair fibre to create an even canvas very conditioning and it can last up to 20 shampoos. If using the matrix range.
It has a ceramide conditioning ingredients that condition and reconstruct hair
It is a great introduction to colour if you do not want a permanent colour
It helps to rebalance porosity of the hair helping to keep it strong
It is shine intensive so hair has a brilliant shine
It covers up to 50 to 60 % grey hair
It has no ammonia
The application of sync which has natural ceramides helps damaged hair to be improved by softening the scale of the hair cuticleApplication of sync to damaged hair produces immediate improvement in the strength and appearance of the hair.The scales of the hair cuticle hold the hair together, which in healthy hair results in smooth and lustrous hair.

In damaged hair, the ceramides are missing and results in dull, coarse and dry hair. This will cause the hair to break or split more easily

It is a great introduction to colour as does not leave bold root re-growth Hair condition and shine is improved

It's Ideal for gents just starting to go grey and don't want a colour to look obvious

There is a clear tone that just adds all the ceramide benefit and shine but does not give any colour change

Colour Sync a great way to start your hair colour journey...ask your stylist
Top 10 tips to get the best from your hair salon
The consultation is an important part of your hair appointment, if we spend 10-15 minutes talking about what you fancy having done, the 45 minutes we allow for a restyle cut & finish will soon be eaten up so it's always a good idea to have some images with you or on your phone etc.
A tidy up cut & finish is a 30 minute slot if you are thinking of adding on curls, plaits or hair art let your salon know when you book your appointment in advance as its a complete additional time slot so then they can allow the extra time.
Arrive 5 or 10 minutes early & look through our style book selection.
If you are having a major change book in specifically for a free consultation before your appointment.
At colabella as at many other salons we offer this free service and it is well worth taking the time out to come and see us specially if its a special occasion, then both you and your stylist or beauty therapist know what time is needed.
If you are in your lunch break or in a hurry.....Please let some one know when you arrive, it only takes one client before you arriving late and our schedule is down. If we know you are in a hurry we will do our best to avoid further delay for you.
Most professionals charge a cancellation fee of from £10 right up to the full cost of the service. Its never nice to apply these charges but sadly much revenue is lost when a client does not give 24 hours notice to cancel.
As a family business we always do our best to be reasonable but do try to give notice to your chosen salon if you do need to cancel. Most busy salons have a waiting list where we can fill that slot rather than loose precious time.
If you arrive late this means the stylist will be running late for the rest of the day. We are sure you have had it happen to you where you arrive on time but you do not get started for 20 minutes, the simple reason for this is due to an earlier client arriving late or not being able to decide on the style they would like to have.
If you feel your hair is in need of a deep conditioning hair treatment call ahead or ask at reception as soon as you arrive. We can then let you know if there is time for one. It's a great pick me up for your hair but it does add time to your appointment slot so its good for us to know as soon as you arrive
Adding one on, sometimes it's possible to add an extra one, for example if you have your child with you or a friend that is not booked in. You can always phone ahead to check this and we may then offer you an alternate time. It can disappoint to clients if they are refused and most salons will always do their best. If you have not called ahead ask as soon as you arrive and make this request.
It has been a legal requirement now for many years to skin/patch test colour clients and beauty clients having lashes or facial tint.
At Colabella we are a
Matrix/ L'Oreal salon and have a client passport system that covers you for one year as long as we coloured your hair last and within the last 6 months. You will be asked a list of questions then asked to sign what is known as a client passport. Its good to know this procedure in case you have not come across it before.
Try not to over expect from some services
Its a stylist dilemma they have never seen the clients hair before and then presents a client with long thick or curly hair and an image thats a complete re cut 😮 MISSION IMPOSSIBLE, even a seasoned stylist as me with more years under my belt than I care to divulge (43 actually ha ha) yes so even with some one with much experience it really is asking for too much. Yes we would give it our best shot but just save your self and your stylist the stress by booking in for the correct time slot for the service you need. If it is classed as a cut and not just dead ends most salons will suggest for you to have it washed as dry trims are only for split ends & not really for styling hair.
Its the one area where client satisfactions can easily be lost as the stylist cannot show you how to dress and style your hair if they are not able to wash cut and dry it for you and definitely don't book in for a dry cut if you are having more than the very ends cut off only.
Most salons will only work on clean hair with no products in it and if its long hair it must not have been in a band or tied up.
See the right person; stylists all have different strengths, some in all aspects and some in just up styles or wedding hair.
When you book ask the question, which stylists would best suit what you are thinking of having done. No
August 2018
Colour Express... Salon Service
We totally get that some days you don't need the full salon finish and so you get tempted to throw on that box dye !!!
Disaster strikes...at best its not the colour you hoped for, at worst it breaks off at the root ! sounds drastic but its what we see on a regular basis.
We see this more than you could imagine and then its a slog back for you and us to get your hair back to the pre disaster condition and colour. It costs 4 times as much than if you had just had the salon serve done in the first place.
There are other reasons we know why its easy to throw on that box dye and it's not only time we understand this.
There is the price factor as well to stay salon based for your hair colour but we think this service will really reach out on all the above factors...
So what we have created is a new salon service that we hope will hep to combat this box dye temptation.
If you are short on time and do not need a Wash Cut & Finish you can now book in just for your root colour at a greatly reduced price...
And if you want the cut & finish on the mid week days we have rolled out a lovely offer for our regular clients.
I'll give you a heads up on price but it may need to be tweaked for certain jobs...
Short/Med Hair...roots tinted no cut & just blasted dry from For same service and to include cut & full salon finish
Med to Long Hair...roots tinted no cut & just blasted dry from For same service and to include cut & full salon finish
£25.95* £45.95*
£35.95* £55.95*
For full head colour on this salon express service just add £10.00 to each of the above prices
You can see how it makes regular salon colour services a great deal and will take the stress out of you trying to keep on top of your roots.
FQA
Q.Same Stylists?
A.YES
Q.Same Products?
A.YES
Ask at hair salon reception or your stylist for more details
*Valid on Tuesday & Wednesday & some times by text offer if you are on the text register
and you must have up to date skin test or client passport not valid on your first colour visit @colabella but can be used there after...
July 2018
Choose the best cut for your face shape
We often get asked what will suit my fcae shape and yes there is a rule of thumb but that does not mean you cannot try any look you fancy... Its how you rock out a look some times and so don't be worried to try something new...
If your face is Oval
You can choose almost any cut you want but keep in mind that very long or very short styles may accentuate a long face. To create the illusion of more width, have a fringe, if naturally wavy or you have a perm, dry hair with some bounce. A chin length bob will also add fullness.
If your face if Round
Choose a cut that hangs below the chin or a very short style with layers. Either way, wispy pieces that fall around the cheek bones and chin will de-emphasize fullness.
Parting the hair on the side and styling with height on the crown can add length to the face.
If your face is Square
Choose face framing cuts to counter the harshness of the chin and jaw. If hair is long have layers cut into it starting at jaw length and getting longer towards the back.
If going short have choppy cuts. Avoid any blunt cuts including square bobs or straight fringes
If your face is Heart shaped
Choose either a thick choppy cut that is full on the top or a longer style with layers that start at the cheekbones and graduate down-ward. I
f you have a fringe it is best worn brushed to one side
Have a great hair day
June 2018
Something for the guys...lets talk beards
So its been a while now that you guys have been sporting more facial hair than since back in the 1970 somethings...
And there comes a time in every man's life when he decides to grow facial hair and see, just out of curiosity how he looks with a beard.
If this is you right now, then welcome to the club!
Well not my club 🙂 but for sure the colabella men... its a good look if you can carry it off.
If I'm honest its an acquired taste and I have not aquarium it but hey ho i know a lot of the ladies that do...
So if you are in with the thousands of guys that have retired their razor for while you may be learning that growing a beard requires a routine all its own.
For starters, you'll still need that razor for some neckline cleanups or leave it to us with a regular beard tidy appointment.
Few things to think about...
You need to consider the type of beard that fits your style. Look in the mirror at your face: What shape is it? Your beard should make your face look as oval as possible. So, if you've got a square or circular face as wide as it is long then grow a beard that adds a little length, keeping the sides trim. If you've got an oblong or rectangular face longer than it is wide, with less graduation than someone with an oval face then you don't want to add much length to the beard and grow it any longer. Instead, grow the sides fuller to detract from the length; this will make things feel more symmetrical. Not all hairs grow at the same rate, plus you'll want to grow it fuller in some parts than in others taking your face shape into account.
Once your beard starts looking unkempt after it's full enough in the cheeks and chin time to take a beard comb or brush and direct the hairs against the grain, making them stand out.
This will make it easiest to trim them evenly, and will expose which parts of the beard have grown longest or fastest.
Don't forget the rest of your beard will require regular trimming, too. Your barbers (Ren & Blake) colabella barber duo can help you out with all you need to know...
Both the guys are fab but the best skilled person in the colabella team for all this info is Ren Colabella he has sported a beard way before the tend came back so if you need advice he is your man.
Trim them as desired if you have got the skill or again ask our guys to groom you up when your having your next hair cut.
If you are adding a beard tidy in with your hair appointment do mention when you book so we can add extra time to the booking...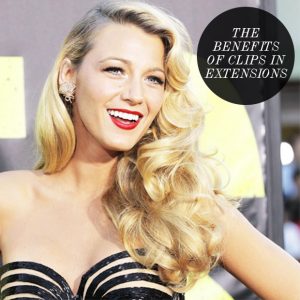 May 2018
Hair Extensions
We offer Rapture hair as our salon hair extension service but if you fancy something you can put in as and when you fancy it then this is the service for you.
The benefits of are endless. For those of us who long for but are unfortunately not blessed with Lucious locks, clip in hair extensions are an amazing alternative to achieving plenty of hair in an instant! At Colabella we can consult and do a colour match and order service by appointment.
Although once you have decided to take the leap and get one step closer to your dream hair, you're faced with the challenge of which set of hair extensions to go for. Do you go for clip-in hair extensions, sewn-in or glued in? Do you need them for extra length or thickness? Whatever your reasons, take a look at the benefits of clip in hair extensions and how you can achieve lustrous locks to suit your target look.
One of the main reasons we love clip-in hair extensions is because the change is only temporary! For some people, hair extensions are a treat to be worn for special occasions whilst for others, they are an everyday necessity. What's great about clip-in hair extensions is that you have complete control over them, meaning you can clip them in and style them however you please.
LOW MAINTENANCE
If you're looking for a quick and easy, low maintenance hair enhancer, clip-in hair extensions are the perfect option for you! As opposed to sewn in or glued in hair extensions which require a hairdresser to put them in and take them out, clip in's can be fitted completely by yourself. Simply clip them in, tease, style, and you're ready to go!
LESS DAMAGE
One of the most common questions we get asked is, 'Will the extensions damage my hair?' The answer to that is no! Unlike sewn in and glued in hair extensions, of of the benefits of clip in hair extensions is that they don't cause thinning or breakage to your hair (think Britney Spears, eek!) as they don't pull on the hair as much. Instead, they are much gentler as they do not permanently sit on your head. We offer Rapture hair extensions for clients that want a more fixed in service that do not cause damage like glue, sewn in or micro rings extensions but for a fast self serve easy fix to thick hair the Clip in ones may be for you..
April 2018
Eye Health
As we age most of us will have a change in the level of our eye sight. I'm sure any of you around my age find you selves reaching for those specs you have thrown here there and everywhere.
At the back of the eye is an area known as the retina which is responsible for our vision. The centre part of the retina is known as the macula. This is the area of the eye where approximately 90% of our vision is mediated from.
The macula is protected by a coloured pigment that almost acts as sun glasses or a sun screen for the eye. It blocks harmful UV rays and is most definitely a key factor to having good eye site.
Iritis is a painful eye condition that can be supported by having a good source of
Omega-3 fatty acids, such as fish oil, may lower inflammation and boost the immune system. Cold-water fish, such as salmon or halibut and other oily fish are good sources.
You may have heard or come across the term MACULA DEGENERATION. This can be caused just by old age and then known as "age related macula degeneration".
There are other reasons for this change to the Macula so good eye health is important. Regular eye tests and being aware of any changes you may have to your vision.
As with any other part of our body, good nutrition pays a vital part in good eye health.
The pigment that protects the Macula can be boosted by eating foods that provide 3 key properties that factor into boosting the pigment around the Macula.
A few of these foods are...
Leafy green spinach
Kale
Mangos
Butternut squash
Kiwi
Bright red & yellow peppers
The yellow yoke of eggs
Lime
Pineapple
Apple
Banana
These increase the levels of 3 key chemicals in our blood
Lutein
Zeaxanthin
Meso-zeaxanthin
They then make their way through our blood to the macula and improve our eyesight.
The other really interesting thing that has been found in studies, relating to the pigment strengthening, is that the people that have higher levels of the macula pigment have better cognitive performance. This may mean that people with the lower levels have more risk of developing Alzheimer's disease.
So either way eating healthy and looking after your eye health is a win win situation.
Hope you enjoyed my little nutrition blog and all have a great hair & health day ✨
March 2018
Hair cleansing and shampoo information
When I train our team even if they are qualified the first thing i start with is a bit about how to advise and guide clients on washing their own hair. Over the years i have heard some funny and crazy methods of doing what would seem a straight forward thing.
Choosing a good product that works well for your hair type is key. Ask your stylist to suggest the best for you. The supermarkets are a mine field and we have the knowledge about hair type and style you choose so ask us its free to ask. If the salon you use does not retail products then ask them anyway what would be best for your hair type. Most of us are passionate about hair and its easy to talk hair all day to us.
Wash your hair under a running flow of water preferably in the shower or with your head over the bath do not use excessively hot water warm water is ideal.
Do not wash your hair or rinse your hair in stale bath water it will not get rid of any residue in fact it will add more and be likely to leave it dull looking or cause it to go greasy.
Work the shampoo into lather by gentle circular massage including the scalp do not rub as this will cause tangles and damage to your hair and roughen up the cuticle. Also draw the shampoo down to the ends of the hair as this area can get neglected and then appear dull.
Wash your hair once if it is clean and you are just refreshing it twice if you wash your hair once or twice a week. Try to avoid washing your hair every day as natural oils are lost we suggest you just rinse and condition in between shampoos if it is just a habit to wash it each time you shower. Greasy hair will get more greasy with the over washing as the massage will stimulate more oil out onto the scalp.
During the conditioning stage only apply to the root area if your hair is very thick dry or in need of moisture. Use a comb to comb the product through as this helps to flatten the cuticle stopping it from splitting and leaving it with a more glossy look. If your hair is fine keep product away from the root area and use a small amount on the mid lengths and ends.
Always rinse really well paying attention to the scalp area also really get your fingers in there to loosen all the product out as it will leave hair looking dull if it has not been rinsed enough.
Try to choose a professional salon range as the quality and ingredients are superior to other brands and many do not contain parabens, sulphates and silicone, which can cause uneven colour and colour fade. The amount of product you need with Salon ranges is minimal on short hair the size of a 5p and on longer hair the size of a 20p coin. It works out more cost effective than using half a handful of cheaper products, so goes the saying "buy cheap buy twice" 🙂
If you have had a colour or a perm try not wash your hair for four days after the service, a week is even better and your salon service will last longer. At colabella we will guide you on how many days to wait before you shampoo.
For further information please ask a member of staff who will be happy to design a care programme for your hair needs
February 2018
Hair Toner
What is a hair toner? And what does it do?
We use PPD free products to enhance or neutralize tone shades lifted by having your hair bleached.
Hair Bleach has no PPD so we do not need to skin test you for that service but often when using a bleach the hair may need to be toned to achieve your target shade.
In the hands of professional colour technicians or colour gurus such as we have at Colabella,
Hair toners are often used during colour correction when box dyes go wrong and just generally make bad hair colour disasters better.
We can mix soft golds or pearl blondes to get a slightly warm result if you don't want your hair to look too flattened, we can mix ash or purple tones to dampen down yellow or gold tones. A toner can soften shades.
Once hair has been bleached, it can come out a really "raw "colour. The lightness might be there yes...but not everyone wants their hair to be super BRIGHT and sometimes having un toned hair just doesn't look.
It's a good idea to have a deep cuticle lock down hair conditioning treatment.
The cost is £25 plus the *cut or blow dry coat but if you are a colour client you will pay only £15*.
It's a service you can also have between colour a to keep the colour fresh.
There are of course, exceptions to this rule. If your hair is already a lighter blonde naturally, many times we may not want to use a toner because your hair colour lightened beautifully and it just doesn't need one.
They are a deposit colour only, which means they won't do anything to your natural hair and they last about 4 to 5 weeks depending on how often you wash your hair .
If you wash your hair every day, expect your toner to fade out FAST, like one week!
If you wash it once a week, you will generally get a month of nicely toned hair.
If you feel like the toner just DOESNT last in your hair, the are a number of factors why this can happen.
Number one is , if you use a shampoo with sulphates and parabens - it's basically like washing your hair with dish washing liquid. This goes for most supermarket shampoos. Even some professional shampoos have sulphates though so make sure to always read the bottle. If sodium lauryl sulphate is listed on the back you can be guaranteed your blonde won't look nice for long.
Number two is if you swim regularly, it can fade your hair VERY fast . Also Swimming at the beach goes hand in hand with laying in the sun, and too much UV will also bleach out your lovely toner.
They can keep colour fade down, neutralize yellow or gold tones and also add a fabulous feel to your hair, so they really are a multi purpose service.
Well, now you know. Next time you are getting your highlights done or your bleach retouch and we talk about using a toner, don't panic, it is just to give you that special finishing touch to complement the colour service.
Feel free to call and book a FREE CONSULTATION with us to discuss any areas of concern with you hair colour or hair style.
January 2018
Beautify Your Hands with Nail Extensions
Instant beauty for your fingertips
When you can't seem to grow your natural fingernails effectively, or you want instantly beautiful look at your fingertips, you can always choose the acrylic or gel nail extensions option, which is basically an artificially-created set of fingernails pasted or glued onto your real ones.
Yes they're artificial but they do look great and they can increase a woman's confidence in her appearance from the minute the technician finishes applying them. As a hairstylist i don't have them that often only special occasions but it gives you that lovely feel good groomed feeling. Over the years at colabella we have tried and tested many systems and brands. There is not a lot between them and they all were only ever made as a temp thing but people do keep them on indefinitely and if that suits you thats all good...
Professional nail technicians hate the word "fake" when referring to acrylic or gel nails because they take pride in their work and don't like for it to be disparaged. Many people have nails applied for special occasions such as when they are attending a wedding or getting married themselves. Others do it so that they will stop biting their own nails. Once they are rid of the habit, they can consider going back to natural.
Acrylic nails are applied in salons, in a two-part system comprising a liquid called a monomer and a powder known as a polymer. As a well-informed customer, it's important to check that the liquid being used contains EMA (Ethyl Methacrylate) and not MMA (Methyl Methacrylate) which is cheaper but known to cause side effects such as mild to serious skin reactions and abnormalities in the growth of the natural nail beneath.
Application
After a consultation you will be asked to sanitise your hands and our team member will also sanitise her/his own hands.
The cleansing renders skin up to 99% free of surface pathogens and all our implements are clean and sanitised before application begins.
You will be asked about your lifestyle, the kinds of activities you regularly enjoy and the style and shape of the nails you would like. Acrylic nails are not usually applied too long because they can break and crack, thus requiring visits to the salon for repair work. While your new nails are being applied, you'll be given home care tips and you can decide when your maintenance appointments should be. As your natural nails continue to grow, your artificial ones will grow out with them so they will need to be maintained and "filled" back to the cuticle on a regular basis to keep them looking attractive.
The application process begins with a mini manicure, during which your natural nails will be trimmed and filed back and your cuticles trimmed. Then the surface of your nails will be filed to create roughness, which will help the nails to better adhere to your own. The entire process takes from an hour to 60 to 90 minutes. During this time, you will notice some strong fumes from the products. This is normal.
You will emerge from the salon with perfect looking nails painted with a colour polish of your choosing.
Nail extensions be it gel or acrylic tend to be somewhat high maintenance, which is a significant drawback unless you are prepared to commit to the maintenance sessions every two weeks. For this reason, having nails applied can be costly and time consuming but if you just love the look of them and really enjoy them, these considerations may be unimportant to you. If you leave them too long the in fill process is not possible and you will need to have the full set taken off and then a new set put on which is more costly.
An in fill can be done up to 2/3 times then we do advise a full soak of and a break, or if you prefer you can have a new set put back on.
The time they last depends on how you are with them here are some do's & don'ts that we advise our clients at colabella
Nail extensions after care
Looking after you nail extensions
A set of gel or acrylic nail extensions applied and your nails look immaculate.
So how do you take care of them without causing any damage until your next appointment?
Here is a list of nail extension aftercare top tips to ensure your nails look their best well after you have left the salon.
▪ In general, be careful when doing things so you don't damage your nail extensions and ultimately damage your natural nail. If you have gel or acrylic extensions, be gentle for the first 24 – 48 hours after they are applied. It takes time for the bonding process to be completed but even after that you must remember its an artificial tip its not a tool to use like it was before the tip went on.
▪ Protect your nails by using gloves when doing housework and garden work. Or don't do either, as daft as it sounds any of that sort of activity can ping the nail off but this will protect the them a
bit.
▪ Stay away from heat and fire, this may cause your nail extensions to melt, also don't soak
in the bath with hands in the water keep your hands out this will lift & loosen the nail tip making it easier for them to ping off.
▪ Use cuticle oil every evening. Cuticle oil will nourish the nail resulting in a stronger natural nail and stop cuticles becoming dry.
▪ Do not pick off your nail extensions as this will remove the top layer of your natural nail, compromising its health and quality and always have your nail extensions professionally removed in salon to prevent damage. We suggest having a manicure after removal to tidy the nail, clean the nail bed and generally have the nail looking in better shape.
▪ Attend regular manicure maintenance appointments we can then advise you if they just need an in fill or a new set or a total break to give the natural nail a rest.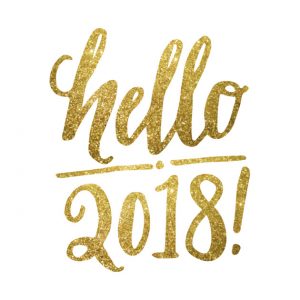 Happy new year and in three words. Bold. Creative. Beautiful.
It's the start of the year, and the pressure is on us stylist to bring into salon new styles new looks and just to start things right on track.
Whatever happened in 2017 is history, and we're starting on a clean slate.
Time to break a sweat to lose all the holiday food-munching, time to make that career change, time to pursue your passion, time to spend quality time with the people you love, time to save money and cut on expenses.
PHEW!!!! its all a bit much...
These are all bold steps, and we may all have one or two that we want to accomplish this year but pace your self...
Why not firstly come get yourself a brand new hair look for 2018. A kick-ass style to jumpstart the new you.
Consultations are free so call us and book in and we can step you through whats hot and whats not
happy new hair day..
September 2017
Training sessions
Why be a salon training model?...
Well there is the perk of the heavily discounted price and also they are mostly done during evening sessions, so if having your hair done during the day is difficult this could be a good solution.
We always need models for our in salon training session, its a great way to get a salon service at a fraction of the price.
Don't be scared each cut or colour is supervised from the moment its started right though to the finish.. The types of models we need vary from session to session but the sort of sessions we hold are listed.
Long hair models for up styles
Client does not need to have hair cut, hair needs to be at least shoulder length and clean when they arrive at salon.
Anything goes models for re-styles
Client needs to be at the complete discretion of stylist, the stylists will talk through what they are going to do to the client on the day, hair will be washed cut and dried
Nail art
client will need to already have set of clear nail extensions for nail art to be applied by qualified staff member that needs speed and nail art practice...
If you feel this could be for you then please contact the salon or speak to us next time you are in the salon it will be our pleasure to explain what models we need for the next training session..
August 2017
Foods that increase your metabolism
How so...
They do so as eating them requires extra energy for your body to digest them
Iron, Zinc & Selenium-Rich Foods. How so...
All three are required for the proper function of your thyroid gland, which regulates your metabolism
Chili Peppers. How so...
Capsaicin, a chemical found in chilli peppers can boost your metabolism by increasing the number of calories and fat you burn
Coffee. How so...
Studies report that the caffeine found in coffee can help increase metabolic rate by up to 11%
In fact, six different studies found that people who consume at least 270 mg of caffeine daily, or the equivalent of about three cups of coffee, burn an extra 100 calories per day
Also caffeine may also help your body burn fat for energy and seems especially effective at boosting your workout performance
Green Tea. How so...
The combination of caffeine and catechins that's found in tea can work to boost your metabolism.
In particular, both oolong and green tea can increase metabolism by 4–10%. This could add up to burning an extra 100 calories per dayIn addition, oolong and green teas may help your body use stored fat for energy more effectively, increasing your fat-burning ability by up to 17%
Legumes and Pulses. How so...
Foods such as lentils, peas, chickpeas, beans and peanuts, are particularly high in protein compared to other plant foods.
Studies show that their high protein content requires your body to burn a greater number of calories to digest them, compared to lower-protein foods
Legumes also contain a good amount of dietary fibre, such as resistant starch and soluble fibre which your body can use to feed the good bacteria living in your intestines
In turn, these friendly bacteria produce short-chain fatty acids, which may help your body use stored fat as energy and maintain normal blood sugar level
Metabolism-Boosting Spices. How so...
Certain spices are thought to have particularly beneficial metabolism-boosting properties ginger powder in hot water and drinking it with a meal may help you burn up to 43 more calories than drinking hot water alone Grains of paradise, another spice in the ginger family, may have similar effects. Similarly, adding cayenne pepper to your meal may increase the amount of fat your body burns.
Cacao How so...
Studies have found that cocoa and cocoa extracts may promote the expression of genes that stimulate the use of fat for energy. One study suggests that cocoa may help the action of enzymes necessary to break down fat and carbs during digestion...
July 2017
Indian Head Massage
There is no better down time than having some hands on therapy for yourself....i love it !
These days most salons have a treatment room and its a great way to multi task while your in salon.
Some clients even get their root colour put on or a hair conditioning treatment and then we wrap it up and send them off for a divine half hour treatment, while we keep an eye on the time and go to collect them when the tint time is ready.
Thats not for everyone but a lot of clients find themselves time short these days so they get to double up on services...
Complementary Therapies are natural forms of healing and are not an alternative to orthodox medicine but work alongside it to help various conditions. Helping the body to heal itself and promote a feeling of well- being.
Indian Head Massage can bring about a feeling of calmness, relaxation and a higher level of alertness and concentration.
The massage increases nourishment and oxygen to the scalp and hair follicle which in turns stimulates hair growth.
Indian Head Massage stimulates and improves lymphatic drainage and blood flow to the neck.
It also helps with the dispersal of toxins. It is fab for knotted muscles whilst stimulating and improving circulation and the lymphatic systems.
It can take as little as 10 minutes for the sitting up service but lasts about 30-40 minutes if you choose to have the lying down with the use of oils version.
With the sitting version you do not need to undress so it is ideal for those who do not like to get oil on their skin or are allergic to oils and is beneficial to those who find it difficult to lie down as it is performed in a sitting position.
Which ever option you try this is one of my fave treatments so give it a try and enjoy...
Holiday hair
STEP ONE: PRE-HOLIDAY PREPARATION
Pack the conditioner and the leave in treatment spray...
Sun, sea and sand may leave us with a glowing tan, but it can suck the moisture out of our locks, leaving them dry and damaged. So before you go, be sure to book in with your salon and ask for a deep-conditioning treatment to put essential moisture into your hair. This will keep it looking glossy and gorgeous all holiday long...The Biolage range is a great holiday hair product as well as having UV filters it will take away and nasty pool chemicals.
Pre Holiday Trim...
To keep hair in tip-top condition, have any split ends trimmed before you go away...While you are in ask us about the best products for your hair and styling needs. Bring in your current products and we will give you big thumbs up or down to guide you for your next purchse.
STEP TWO: KEEPING YOUR STRANDS IN CHECK
Easy Beautiful Beach Hair...
Keep your mane manageable with these simple on-trend tips. Begin by spritzing leave in conditioning spray onto your hair, then take strands and braid into a French plait; finally tuck the ends under and secure. If it's short spray it in and slick it back. Pop your sunglasses on and you're good to go...The non snag magi bobble hair bands are the best to use for tying up hair, either at home or on holiday as you can wrap them as tight as you like and they do not snag or split hair. Ask at reception.
Top tip: Don't forget to pack hair products that include UV filters to shield your strands from sun damage! Ask your stylist for products to suit your hair, why guess at the supermarket when you can get expert advice and products from your salon...
STEP THREE: REJUVENATE ON RETURN
Moisture Moisture Moisture...
Book in for a post holiday treatment, remember if you are an existing client you only pay £5 instead of £15 for a salon intensive hair treatment...Your stylist will choose the best one for your hair. It will put some shine back into your hair, the moisturising recovery treatments rehydrate your hair and your scalp, and they are shine-enhancing and seal hair cuticles, giving your hair a healthy glow.