December 2023 blog
Many clients tell us they found us on a web search…
If you found us by searching salons near me or similar then welcome to our page.
We are a family business, Colabella was established in 1984.
We have a wonderful team who are all passionate about getting it right for you.
We are a 5* Recommended Hair Salon and we are committed to your hair needs and delivering to you great customer service.
We are passionate about all hair, all textures and techniques from
Balayage, Fashion Colouring and Cutting to traditional gents barbering.
If you have been scrolling through web pages looking for a new salon and you are thinking of changing your salon or your hair, rest assured you are in safe hands at colabella.
Our team are trained to the highest standards to help you look and feel fantastic.
So now that you have come across our salon, perhaps you would like to pop in for a free consultation just to get a feel for us. All you need to do is just call us and let us know that and we take care of the rest.
The Bilston branch is 📞01902 498819
The Wolverhampton is 📞01902 498892
You can also e mail but it may not be as quick a response as a phone call.
At Bilston branch there is a car park directly behind the salon in Bow Street. At our Wood street Wolverhampton branch you can park outside.
We have disabled access at both salons. Our Bilston branch offers Nail services along with hair services and at our Wood St salon we have full beauty services list and sun beds as well as hair services.
Payment can be made by cash or card, as many of you may have seen businesses are reminding clients that cash helps lower costs of a small business by cutting out the terminal transaction fees but if you don't use cash card payment is always available.
A deposit may be required for your appointment and a 48 hours notice to cancel or change the time is needed to not loose your deposit.
Our late night is Thursday by appointment. We can some days take walk ins but it is better to book as the salon can get busy and so to avoid disappointment please book an appointment.
We are closed Monday at Bilston branch and Monday & Tuesday at wood street branch.
There are lots of older blogs on here that have great information so take some time to voyage through them.
We look forward to meeting you and always tell us how you heard about us and that you are new so we can sign you up to our loyalty scheme.
Have a great month and we hope what ever you do this festive season that you get some time to have a relaxing Christmas & New year…
Wishing you all good health & happiness
Warm regards from us all at Colabella…
November 2023
The consultation is an important part of your hair appointment, if we spend 10-15 minutes talking about what you fancy having done, the 45 minutes we allow for a restyle cut & finish will soon be eaten up so it's always a good idea to have some images with you or on your phone etc.
A tidy up cut & finish is a 30 minute slot if you are thinking of adding on curls, plaits or hair art let your salon know when you book your appointment in advance as its a complete additional time slot so then they can allow the extra time.
If you are having a major change book in specifically for a free consultation before your appointment.
At colabella as at many other salons we offer this free service and it is well worth taking the time out to come and see us specially if its a special occasion, then both you and your stylist or beauty therapist know what time is needed.
If you are in your lunch break or in a hurry…..Please let some one know when you arrive, it only takes one client before you arriving late and our schedule is down. If we know you are in a hurry we will do our best to avoid further delay for you.
Most professionals charge a cancellation fee of from £10 right up to the full cost of the service. Its never nice to apply these charges but sadly much revenue is lost when a client does not give 24 hours notice to cancel.
As a family business we always do our best to be reasonable but do try to give notice to your chosen salon if you do need to cancel. Most busy salons have a waiting list where we can fill that slot rather than loose precious time.
If you arrive late this means the stylist will be running late for the rest of the day. We are sure you have had it happen to you where you arrive on time but you do not get started for 20 minutes, the simple reason for this is due to an earlier client arriving late or not being able to decide on the style they would like to have.
If you feel your hair is in need of a deep conditioning hair treatment call ahead or ask at reception as soon as you arrive. We can then let you know if there is time for one. It's a great pick me up for your hair but it does add time to your appointment slot so its good for us to know as soon as you arrive
Adding one on, sometimes it's possible to add an extra one, for example if you have your child with you or a friend that is not booked in. You can always phone ahead to check this and we may then offer you an alternate time. It can disappoint to clients if they are refused and most salons will always do their best. If you have not called ahead ask as soon as you arrive and make this request.
It has been a legal requirement now for many years to skin/patch test colour clients and beauty clients having lashes or facial tint. Please keep this in mind when you book your next colour as you may need to pop in 48 hours before for a fresh patch test.
Christmas bookings have been coming in now fo a few weeks, give us a call asap to get booked in to avoid any disappointment.
As always we are here if you just need a chat, book a free consultation and pop in to see us.
Have a fab November Anna x
September 2023
Autumn is here and it feels like summer missed us this year.
But hey ho, there are still lots of things to be grateful for. Like not having to live & work with 44 degrees heat for one 🙂 honestly I'd rather be cold than that hot.
My family in Rome are envious of our climate, they have been stuck indoors due to heat so I guess living in a temperate climate has its benefits.
With autumn here & the change of seasons upon us, what better way to start the month than with a fab new look !
New colour new cut we have you covered.
Rich warm tones inspired by autumnal themes are trending for colour, think cinnamon, chestnut and wine reds.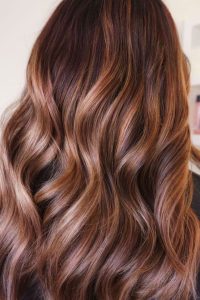 Butterfly layers, face framing and layered fringes are still very popular as is that choppy bob with full heavy fringe.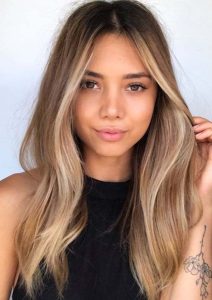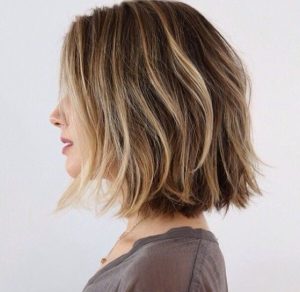 For the guys the man perm is still so popular with the skin fade moving out and the soft fade moving back in.
Don't worry if you don't know what to choose, that's where we come in.
Book a free consultation slot before you book your appointment, that way there is no rush on appointment day to consult & do your service.
If you don't get chance to come in for a consultation before your appointment &
If you are thinking of having a restyle, when you call us to book an appointment do mention this as we allow extra time for the booking.
As stylists our passion is your satisfaction but we do need the right amount of time allocated to your booking so please do mention when you book, this applies to colour changes too…
We may need to take fresh strand test if your changing your colour and extra time added to your booking slot.
Not getting the text offers ?
I mentioned last month some of the benefits available at all our colabella salons but just as a reminder here they are again…
Here are some of the money saving deals we offer…
Text offers… make sure we have you on the register
Refer a friend which saves both you & who you refer to 20% off
Ask in salon for a few refer a friend cards…
The client loyalty points cards give a 10% off or free hair treatment
Make sure you ask at reception for one…
The mid week colour days save up to 25% off our colour services
Tuesday & Wednesdays…
Birthday bonus ( make sure we have your details on file to receive)
Make sure we have your up to date e mail address…
The flash discount on quiet, days that are sent out by text..
Check or Update your number at reception…
Share our text & get us a new client & receive a £20 off gift voucher
Gift voucher can be used off a cut & blow dry or off your colour…
Face book share & like our posts & be in the free prize raffle each month
Check in regularly, so if you share 10 posts that's 10 free draws…
Tag us into insta story in salon & receive a free take home treatment
A Matrix deep repair hair treatment application to use at home…
Not sure what to buy a loved one or friend…buy our gift vouchers
Available in £10 £20 & £50 values…
We love
to thank you for your loyalty so do make sure we have all your details so that we can send out the loyalty rewards mentioned… have a great September
Anna x
August 2023
Small business costs blog
With many small businesses posting on social media & blogs about the difficulties facing them & suggesting what their clients could do to help, I thought it was a good idea to also share some info that might be helpful to our clients to know so it helps us out too.
As we all know, the rising cost of living, inflation, energy bills, actually the cost of everything going up is affecting all of us.
Like many other small businesses we've had drop in trade of over 30%.
We have tried to think up ideas to help with this & we have launched special offer days & cut our prices on set days, we have also added in other ways to pass discounts on to our clients, as everybody is feeling the squeeze & to try and keep our services affordable for all & keep business ticking over and reward you our clients for your loyalty.
As a small business we too have felt the squeeze immensely since Covid. Prices of stock, wages, insurance, phone, heating & energy, tea, coffee, cleaning items etc etc etc everything has increased to the point that it's becoming a worry.
People may think that there are grants and schemes available to help us during this time. There is nothing. Our Energy for electricity and gas for a month is nearly £900.00. Business insurance has gone up by 25%. Stock costs have shot up. In fact as you all know everything has gone up drastically…Except our prices.
We pay VAT but our prices absorb the 20% vat we do not add it on to your bill as most other companies do, so 20% of what we charge, as well as regular tax on profits is lost at the point of sale.
We have noticed on socials many companies are posting information like this to generate support and understanding.
We have been in business for over 35 years since the first Colabella opened so we are using all the tips & tricks we have learned to keep fresh with ideas & offers.
Things like asking customers to share offers and refer friends & family & we would be very grateful if you could also do this. It only takes seconds & you get rewarded & so does the person who you refer.


A unexpected that we faced as well as rising costs was the huge pay back of the furlough that small businesses like us had, with no idea that we would be taxed on the whole amount. Big business that had swish accountants & lawyers knew this. That was why big firms finished staff off instead of keeping them on furlough & their staff claimed universal credit.
We kept all our staff on furlough for every lockdown. We are glad we were able to pay our staff but it's been a struggle when faced with huge unexpected taxes bills.
No one is to blame but small businesses don't have that support to know the pit falls.
While asking for this support we are also asking you our clients to…
please when possible pay cash.
Card is still available but I'll explain why…
We pay card terminal rental ( which during Covid we were still charged, yes ! a travesty but I was told if I cancelled I'd still be charged so even though we were closed we still had to pay for it, also virgin media we still had to pay for phone & broadband even though we were in lockdown we got a 25% discount for 3 months !) Anyway before I carry on ranting…
As well as card payment terminal rental we also pay a charge for every transaction.
So card payment cuts down our already very narrow profit margins.
We have noticed lots of other businesses also asking for payment in cash so if you can pay in cash please do as it saves us card terminal charges.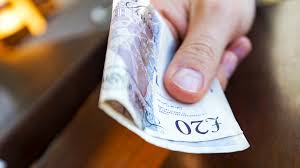 We are not so much about being anti card payments, it's simply to try and reduce costs.
Another issue that is costing so much loss is no shows & late cancellation.
If we are fully booked we have all the team on duty. If then 3 or 4 cancels come through we have a huge wage bill for the day but without the foot fall to cover the costs again this cuts down our very narrow profit margins.
We know & understand unexpected things happen & we will always use our discretion but please where possible give notice to cancel.
To help with this problem we now take deposits so please have a debit card to hand when you call to book your appointment. Or pay cash deposit when you are in salon & book your next appointment.
If you need to change the time or cancel, please do give 48 hours notice.
Also please be mindful that if you are 15 minutes or more late your appointment may not go ahead and the deposit will be lost. It's best to contact the salon as if you send messages on socials we don't get chance to see them as we are on the shop floor working, it's always best to give us a quick call.
Earlier in this blog I mentioned rewards for referrals, below I have listed the incentives we offer to use so if you are not already sign up in salon…
Here are some of the money saving deals we offer…
Refer a friend which saves both you & who you refer to 20% off
Ask in salon for a few refer a friend cards…
The client loyalty points cards give a 10% off or free hair treatment
Make sure you ask at reception for one…
The mid week colour days save up to 25% off our colour services
Tuesday & Wednesdays…
Birthday bonus ( make sure we have your details on file to receive)
Make sure we have your up to date e mail address…
The flash discount days that we send out by text, registration needed
Check or Update your number at reception…
Share our text & get us a new client & receive a £20 off gift voucher
Gift voucher can be used off a cut & blow dry or off your colour…
Face book share our posts & be in the free prize raffle each month
Check in regularly, so if you share 10 posts that's 10 free draws…
Tag us into insta story in salon & receive a free take home treatment
A Matrix deep repair hair treatment application to use at home…
Not sure what to buy a loved one or friend…buy our gift vouchers
Available in £10 £20 & £50 values…
We love ❤️ to thank you for your loyalty so do make sure we have all your details so that we can send out the loyalty rewards mentioned…
If you want more information on any of the offers just call us or speak to us next time your in salon.
Have a fab August
Anna x
JULY 2023 blog
Hair extensions FAQ
Are you thinking about hair extensions but don't know where to start here are a few of the most frequently asked questions we get regarding hair extensions…
Do you use real hair?
Yes.
All of the hair we use at colabella is 100% highest quality human hair.
How long will my extensions last?
With correct care and product maintenance, your extension application can last 6-10 weeks. The hair itself can last upto 12+ months with the correct care and storage.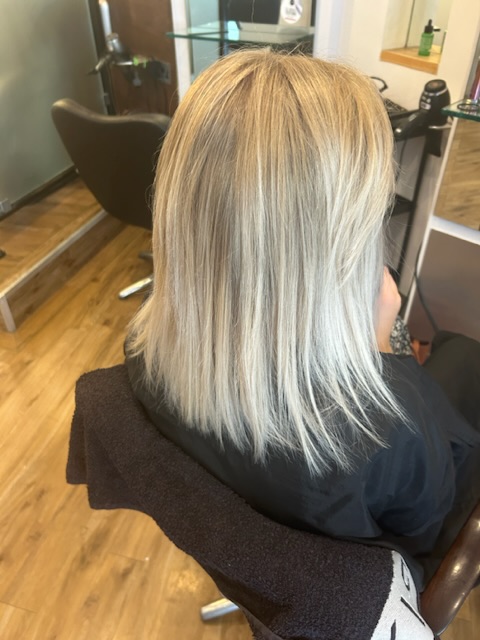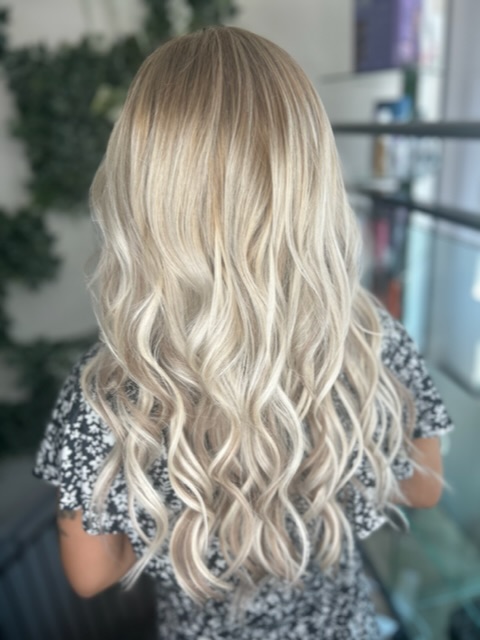 Do I need special products for my extensions?
It's best to use sulphate-free shampoos and conditioner. Our biolage range offers a sulphate free option. Leave-in conditioners are great for your hair extensions along with a high quality nourishing oil to maintain suppleness and shine. Kirsty will recommend the correct products for you along with a thermal protection and nourishing oil for all to care for your extensions.
My hair is very thin, will extensions work for me?
Yes! Extensions are a great way to get instant fuller hair, with new style extensions there is little tension on the hair. It is perfectly safe and non-damaging to your own hair. In fact, many clients have been able to grow their real hair more successfully while having hair extensions!
Can I get my hair colour and extensions installed on the same day?
Yes. We will match your colour at the consultation on your visit to ensure we source the perfect hair and apply the perfect colour blend.
There after we will consult if you need touch up colour between hair fit appointments.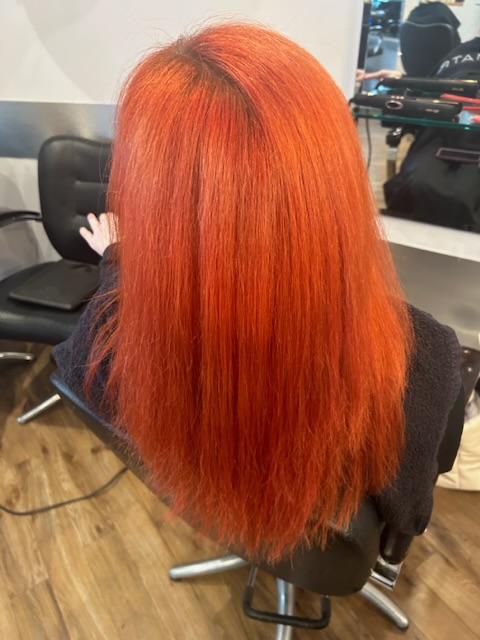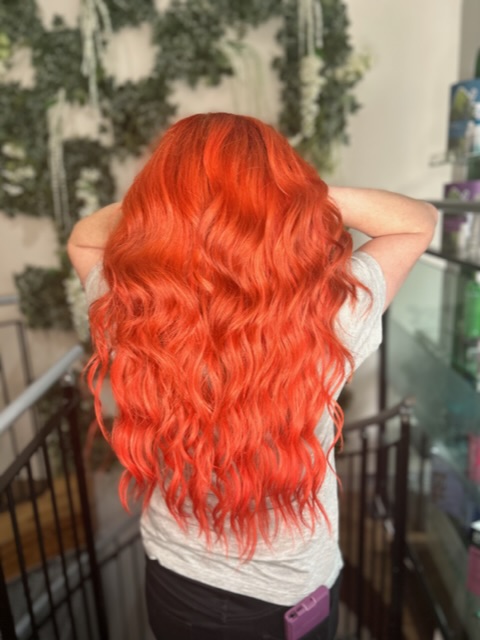 How much do extensions cost?
Extension prices vary between £400- £800 depending on length, colour and the thickness required, so your cost will be discussed based on your hair goals & needs along with your budget. Your first visit includes the hair, install, and colour matching. Move-up appointments range between £75 – £300 and do not include a colour service.
How can I set up an appointment?
Booking your appointment is easy, just call the salon to book your appointment. A non refundable deposit will be taken to confirm an appointment and to purchase the hair.
The supplier will not take back purchases of hair hence the deposit is non refundable.
One of the most feel good feed back we have is from hair extensions so don't think twice get your self booked in with Kirsty for a free consultation and let her do her magic ✨
Have a great July
Anna x
June 2023
The team at colabella enjoy being creative in their work on a day-to-day basis with their clients, we have spent the last few weeks on our socials talking a little about our stylists and highlighting their fab skills. Have a look through and see who you think your best fit is with our fab team.
To continue our on going education and product knowledge the team try to get together but to have the whole team together these days is rare but is so valuable. These days with zoom it makes it a little easier but with so many of the team and many of whom are parents it's not easy for us all to get together but when we do It creates a sense of community and really boosts our creativity, we can support each other in this ever changing fast paced industry.
One topic that comes up often in consultations is the build up of hair products on the hair and scalp and with many having plastic ingredients it's important to do this well…
Everyone has their own hair washing routine, but are you washing your hair correctly?
Here are our top tips for how to wash your hair correctly and find the best shampoo and conditioner for your hair type, to gain maximum results.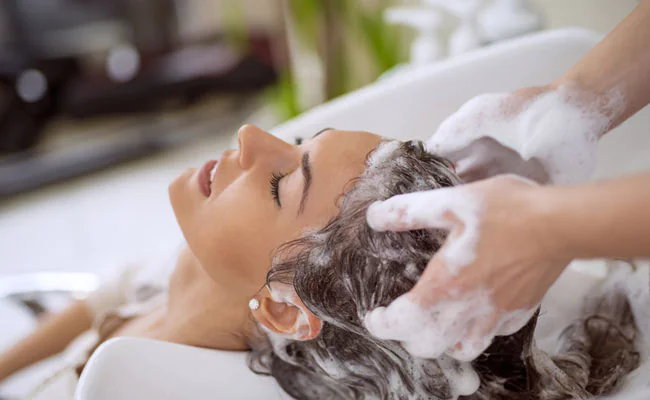 1. Firstly, wash your hair first before you wash your body this give the conditioner a little time to work while your washing your body. Wash your hair twice. Yes twice! This makes sure the shampoo has lifted and shifted any build-up on the hair and scalp.
2. Once your hair is wet through, emulsify the shampoo in your hands for 10 seconds before you apply it to the hair. This will activate the ingredients and make the product go a lot further, especially the professional brands from the salon as they are highly concentrated.
3. Use a gentle cleansing shampoo once a week to wash hair and remove any build-up of minerals and free radicals, this will also allow your regular shampoo to work properly. A shampoo that is designed for your hair type will make your hair look shiny and manageable.
4. Make sure you rinse the product out thoroughly, more often than not a residue is left on the scalp and can get confused as dandruff. This also happens with conditioners because they are creamer and hang onto the hair more.
5. Give the hair a little squeeze with a towel to get out the excess water then apply through with conditioner from ends to tips, distributing the product evenly throughout the hair to help detangle more easily and will cause less stress on wet hair. Use a tangle brush or comb to comb through the conditioner.
6. When you think you've rinsed thoroughly, rinse again, this guarantees everything has been removed and will make blow drying quicker too.
If you are ever having problems with your hair that other salons just can't fix, do book a free consultation and we will try our best to fix it or if it's an unusual issue we can speak to our colleagues when we have our catch ups to see if any of the team have come across this issue and try and resolve it for you.
Although consultations are free it does require a booking as we cannot guarantee if you pop in that some one will be free to sit and chat with you.
Have a great June
Anna x
May 2023
Holiday time is fast approaching and many of you are already booking in for holiday treatments.
Many of you may already know that we offer a wide range of services in salon alongside our regular hair services.
At our Bilston branch we offer Nail extensions & Gel polish services but not a full range of beauty at this time,
At our wood street branch we offer a slightly wider range of services. Which includes most beauty treatments and also holistic therapies such as Indian head massage, hot stones massage, hopi ear candles. We also offer
Aqua detox…
How Does This Work?
This natural treatment works by ionization. The ionizer, which is placed in the footbath, releases ions through the water and into your body. Your cells are energized by the ions and are finally able to release the toxins, oils, acids, fats, heavy metals, cellular debris, and waste that have accumulated over your lifetime.
Where Do Most Toxins Come From?
Air pollution, smoking, drinking alcohol, consuming foods with pesticides, and applying conventional beauty products are among the most common ways toxins are absorbed. Most toiletries that are designed to "beautify" you (think, shampoos, make-ups, perfume, and deodorant) often contain parabens, formaldehyde, and aluminum, which are very harmful to the body.
The water colour is not toxins leaving the body it's an indicator of which toxins are present the colour change is caused by the ionic charge being sent into the water. This then increases the body's ability to eliminate toxins following the treatment. It also increases your metabolism helping to promote a feeling of energy and helps the body disperse of toxins through sweating and passing water.
Many people has improved sleep and a sense of well being. Many cancer treatment centers in the USA use the aqua detox for patients undergoing chemotherapy.
What Are The Negative Effects Of Toxins In My Body?
• Organ damage
• Pain around the joints
• DNA damage, which increases the rate of aging and degeneration
• Imbalanced hormones
• Inflammation
• Weakened immune system, increasing susceptibility to illness and disease
• Poor memory and concentration ("brain fog")
£35.00 per session or block book 4 & get 1 session free of charge
Please have a debit card to hand when you call as a deposit is needed.
If you would like a consultation or to book in please call to book on
01902 498892
March 2023
As many of you may know, our salons are predominantly hair but we do offer other salon services, so I thought I'd have a little chat about nails & lashes this month.
Most of the beauty services are only available at our wood street salon but we do nails also at the Bilston branch.
NAIL EXTENSIONS
When it comes to nail extensions & nail art there has been a real shift in recent years to a more natural finish.
There are so many options to choose from these days, rather than just long clunky mail tips. A set of well done extensions can look like a natural nail.
Not only has nail extensions taken a more natural look so to has nail art.
With natural looking nails and promoting nail care and strength it's no wonder the industry needed something new and the builder gel is that product that was needed.
Builder gel has taken our industry by storm…it allows our nail technicians to add strength to our clients natural nails, allowing nails to grow and still keeping them looking salon finished.
How long does builder gel last?
2-3 weeks. Though a manicure created with builder gel can last up to three weeks, this often depends on what you do with your hands after the service. If you use gloves to wash up ect. We tend to use our fingers as tools, the ends will chip if you are not carful. Soaking in the bath for half hour with your hands in the water is a sure way for them to lift or chip. Use cuticle oil every night before bed, this helps them last and also really strengthens your natural nail.
Just little things on how you care for them will help them last.
Some clients still have a nail tip on for extensions and then the builder gel takes the place of hard gel that some clients prefer to acrylic.
This is classed as gel nail extensions.
EYE LASH EXTENSIONS
The other salon service that has become a staple is eye lash extensions.
For many years this was just a night out or holiday treat but these days clients wear them on a permanent basis.
As with nails now that people are wearing them as a constant there are more natural styles.
I must confess I'm not a fan of the permanently wearing lashes as it can cause long term damage to the eye lash and causing traction alopecia. This is permanent hair loss which means you will not be able to have extensions as there will be no lash to glue to.
I love the lashed up look and I do have it myself but after a week or two I have them soaked off and then I have a break.
LVL
One of my favourite services is lash lift and tint also know as LVL, this took the place of what was lash perm. It's a lovely way to bring attention to your lashes and great for holidays. It lasts for 4-6 weeks and a great way to give that volume look to your lashes.
WARNING
A skin test must be done 48 hours before LVL or Lash extension services and as an extra warning, if a salon offers to do a service with our correct procedure by very careful as if you had a reaction they will not be insured.
Yet again time passes by quickly and as the daffodils pop up it's a sign that spring is around the corner… hope you all have a fab month.
Anna x
February ❤️ to you all.
Well as it is the month of love how about we start February with how to love our hair and scalp and care for it in the best way.
During these colder months one of the important tips that can really help
with hair condition and scalp health is making sure it's washed well. It's simple, I know but it's surprising how many bad habits you can develop when it comes to washing hair.
Here are a quick reminder of best practices…
Hair cleansing information
• Wash your hair under a running flow of water preferably in the shower or with your head over the bath do not use excessively hot water warm water is ideal
• Do not wash your hair or rinse your hair in bath water it will not get rid of residue in fact it will add more & be likely to leave it dull looking or cause it to go greasy
• Work the shampoo into lather by gentle circular massage including the scalp, do not rub as this will cause tangles, damage to your hair & roughen up the cuticle. Drag the shampoo to the ends of the hair as this area can get neglected then appear dull.
• Wash your hair once if you are just refreshing it & twice if you wash your hair once a week. Avoid washing hair every day, natural oils are lost, you can just rinse & condition in between shampoos if it is just a habit to wash it each time you shower. Greasy hair gets more greasy with the over washing, massage stimulates more oil onto the scalp.
• When conditioning apply to root area if your hair is very thick dry or in need of moisture. Comb product through as this flattens the cuticle stopping it splitting, leaving it with a glossier look. If hair is fine keep product away from the root area & use a small amount on the mid lengths & ends. Always rinse really well under flowing water & paying attention to the scalp area
• Using dry shampoo is fine as long as you thoroughly wash the scalp area as it can block follicles and cause hair thinning in areas.
• Oils and serums are also fine but use professional salon oils as many coconut or Moroccan are made for very thick dense hair and again if you do not thoroughly cleanse scalp can cause hair thinning or flimsily lifeless hair.
A quick reminder of all the cost cutting tips we offer, where you can have the same quality products and services at reduced costs on selected days.
Also don't forget refer a friend or family and both save 20% off your next hair salon bill.
To stay up on all offer make sure your on our text & e mail register. We do not share your info & you will get the deals as soon as we launch them.
❤️If you are stuck for gift ideas don't forget gift vouchers available in salon and also you can pop in and buy a gift selection of hair products. If you let us know who you are buying for we can select the right products for your loved one ready for Valentine's Day…
Happy Valentine's
Anna x
January 2023
Happy new year from us all @ Colabella.
We wish health peace and love to you all…
Let's not hang around and let's jump right into what will be the colour trends that we are expecting for this year.
Well for 2023 there are expected to be a few shades trending, this falls in line with many people growing out full head colours and opting for lesser up keep colours. We will see rich brunettes with depth and warmth and win very fine highlights of caramels. These play less havoc on conditions and the reason they are becoming popular. The root dragged and balayage will still stay popular again for similar reasons.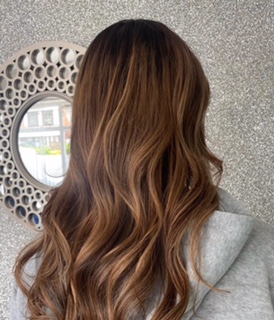 This is great for someone with a dark natural color that wants a bit of dimension and richness.
For the blondes it's going to be lots of rooted blondes. Like a root drag but with a much more noticeable and rich rooted base.
This is great for all the blondies that want to go a little more on the natural side.
Also Mushroom blonde or "shroom" as it's been called lately, this will be taking over from the silver ash of late.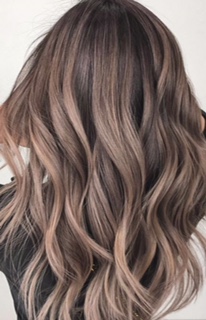 This trend is somewhere between blonde and brunette, but definitely on the cooler side. It's also great as it works for any skin tone and hair texture.
Trend setters will also be loving light coppers from new year 2023 then as we go into spring a more intense red copper with auburn shadow root drags will be a hot look, long short straight or curly will suit these colour trends.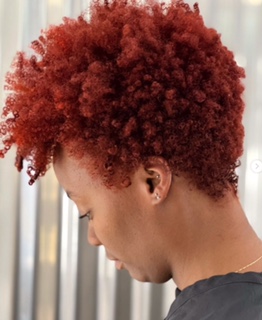 There will be something for all colour lovers in 2023.
I love the flexibility our clients enjoy, due to our vast colour and colour correction knowledge, it is really rewarding to be able to deliver change after change whilst still maintaining great hair condition. My team at Colabella are all about continuous learning which offers our clients the best of up to date trends and colour techniques.
Haircuts for men that are still trending include a fade, quiff, spikes, undercut, french crop, and low taper fade. Whether you want a low-maintenance cut that's wash and go, or a sleek quiff we've got you covered. Style director Ren supports our in house barbering training to make sure our team are up to date on clipper styles and techniques.
Ren also has a vast knowledge on hair loss concerns and can guide you with the correct MARK BIRCH hair loss products and LLLT if hair loss is a concern for you. This product range is for all sexes.
We will be running some fab promotions in January so make sure we have you on the text register and don't forget to like and share our post to get in that free raffle at the end of each month.
If you are not getting text from us call us and let us know, to qualify for the offer you need to get the text first.
We do not share your information with any other company and our full GDPR is on our web page…
Have a great start to the year
Love & Light
Anna x