We are pleased to announce that we now have our own hair loss clinic here at Colabella hair and beauty working alongside Mark Birch who is one of the world's leading experts with over 35 years' of international experience in the field of hair and scalp care.
Born into a long line of family hairdressers in West London, he studied Combined Science (Trichology) and graduated as Trichologist in 1985. Mark is the only Trichologist allowed to treat both men and women in the United Arab Emirates, appointed by His Highness. Mark also has City & Guilds in hair dressing. Today Mark is a Fellow of the prestigious Asian Society of Trichologist.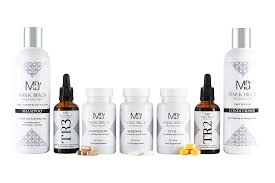 The Mark Birch range of products treat the cause of hair condition problems rather than the symptoms. For example treatment of Alopecia and Eczema hair loss remedies are some areas our hair loss treatments target. Mark Birch Hair loss product lines include VitB+ and Antioxidant to name a few.
Our hair growth treatment products are the state of the art solutions when it comes to complete hair and scalp treatments.
During the consultation we can examine your scalp and discuss the possible reasons for your hair loss.
As mentioned there are many reasons for hairloss they can be due to genetic or medical reasons, everyday emotional and physical stress, age related, hormone related, medications or harsh and environmental factors such as excessive hair styling.
Female pattern hairloss.
over recent years women hair loss has become more common, with women noticing sparser areas around the frontal regions of their scalp. many reasons for this can be due to dieting, thyroid problems, contraception, stress and menopause also being harsh with styling methods.
FPHL is an inherited non scarring progression of thinning hair this is due to the male hormone influencing the hair follicle and reducing the cycle of the normal hair growth by replacing the former hair with shorter thinner hairs that are finer and wispier.
There is early onset FEMALE PATTERN HAIR LOSS where the first signs of this will be during puberty and late onset FEMALE PATTERN HAIR LOSS this will start around their mid thirties and worsen through menopause due to lower female hormone levels. This affects around 35% of post-menopausal females. Approximately 40% of women over the age of 50 show signs of FPHL.
During early onset FPHL you will begin to notice dandruff and greasier hair and scalp. With Late FPHL you will notice more hairs will shed while brushing and washing and also see more fallen hairs on you pillow after sleeping.
Our hair loss system is unisex and we offer bespoke packages you each individual dependent on your needs and suitability.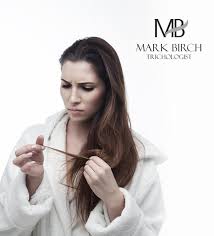 Male pattern baldness.
It is more common with men to suffer hair loss at any age of their life. Some men can start to loose hair as early as in their 20's.
50% of males will suffer from MPB. With most men who experience this you will notice signs of recession arond the frontal hairline first, this will then go on to noticeable thinning on the crown area.
DHT (Dihydrotestosterone) is one hormone along with hormone androgens that slow down cell division at the root, this then reduces the number of hair follicles on the scalp. as the follicles shrink each hair becomes finer and slower in growth.
MPB can also be due to many factors as mentioned with female hair loss including age, race, medical conditions and stress but with men it is mostly down to genetics and hormones.
This form of hair loss can also be reduced and if followed meticulously it can be improved by the correct program of treatment.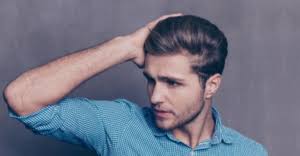 Shock hair loss
As mentioned there are times in people's lives where there has been severe hair loss due to accidents or high stress factors, diet can also be in this category.
As with any other type of hair loss this is approached in exactly the same way. A plan of treatment will be set out for you and we will support your concerns and target a plan to suit this.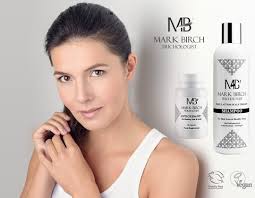 At Colabella we are working along side one of the worlds best Trichologist we have a treatment plan to suite different levels of concern. From a simple vegan, cruelty, paraban suplhate free shampoo, to start allowing your scalp to live in the best environment, right up to a course of laser therapy to encourage new hair and protect existing hair.
We are able to introduce you to a full range of products and services that that been tried and tested ready for your journey to improve your hair.
If you would like to book in for a consultation please call and book in, we require a £20 deposit which is fully refundable if you cancel by giving a 24 hours notice. You can also use the £20 for a tester laser therapy session while having your consultation or use it against any purchases you make.
We pride our self in our customer service and we will do our best to help you with your hair loss concerns.